Looking back at SkillsUSA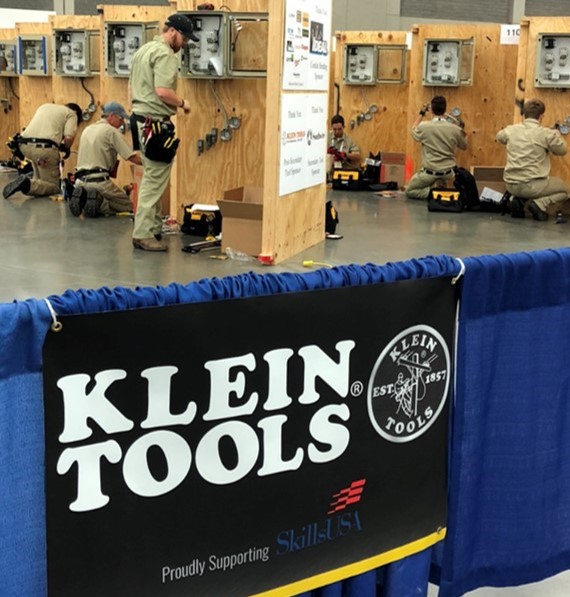 Representatives from Klein Tools recently took to the road, heading toward Louisville, Kentucky, to meet the next generation of skilled professionals at SkillsUSA's 54th annual National Leadership and Skills Conference (NLSC). Throughout the conference, students participated in over 100 different hands-on competitions related to the trade, technical and leadership fields, including categories like telecom cabling, robotics, precision machining, plumbing, engineering, culinary arts and more. Contestants in each competition proved their expertise, all while demonstrating their passion for their careers of choice.
SkillsUSA is a partnership of students, teachers and industry leaders working together to ensure America has a skilled workforce. When students and teachers recognized the need for more training opportunities over 50 years ago, they came together to foster an environment filled with hands-on learning opportunities. Since its founding in 1965, SkillsUSA has served over 12.5 million members. Today, more than 360,000 students and advisors join each year.
During our visit, we saw a whole lot of talent put to the test, talked to a lot of inspiring, passionate individuals about entering the trades and of course, took A LOT of selfies.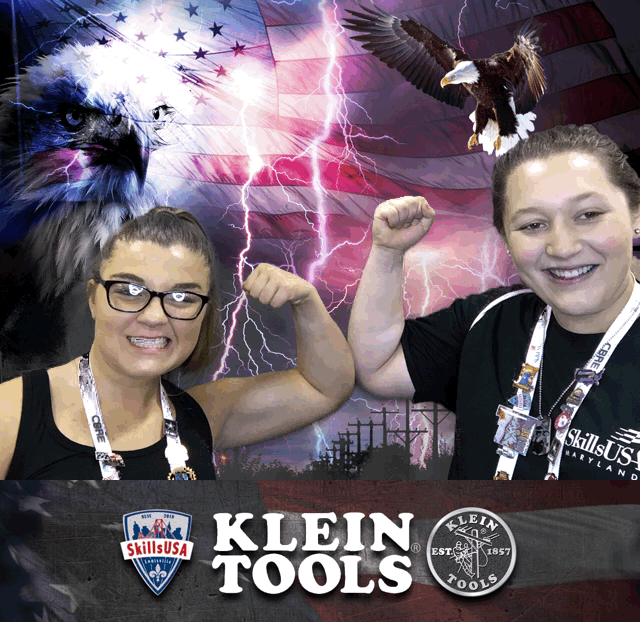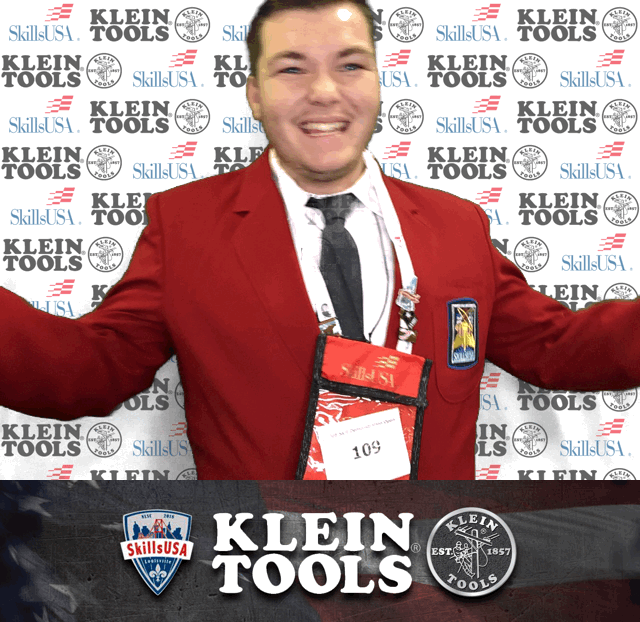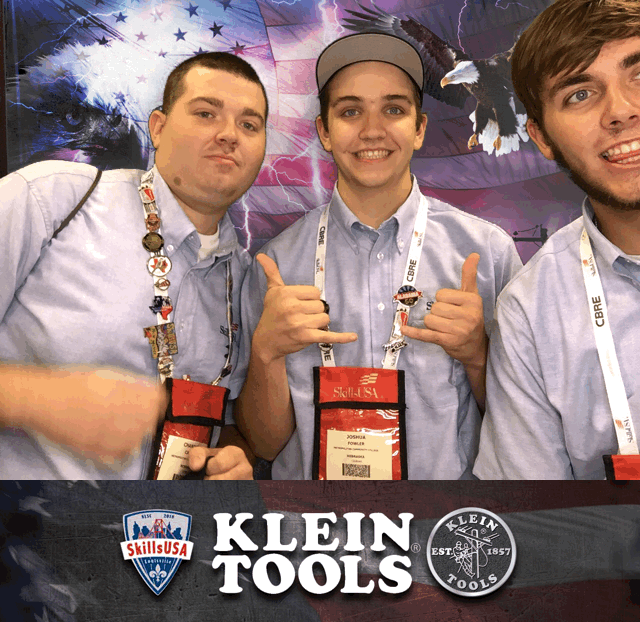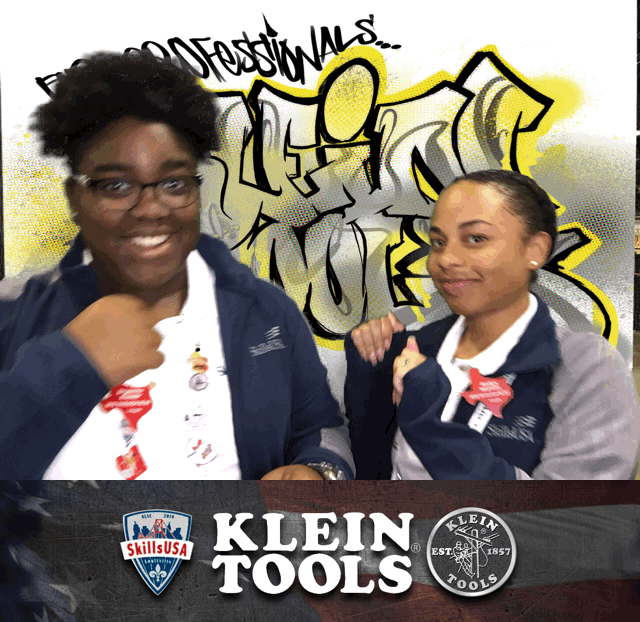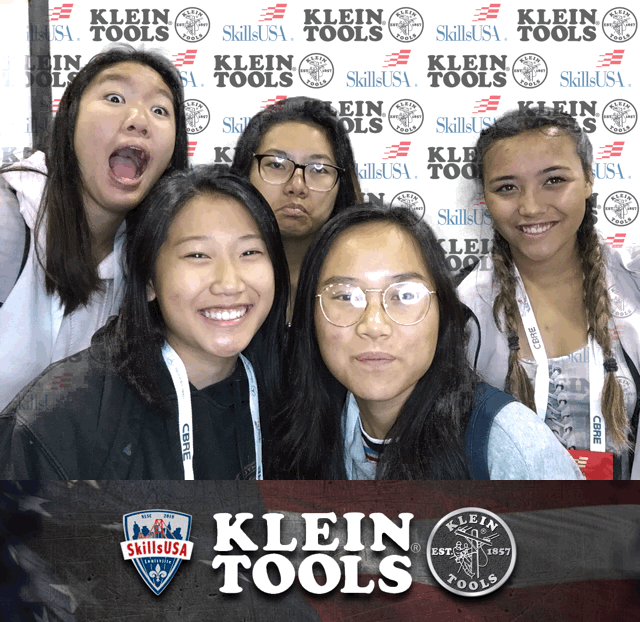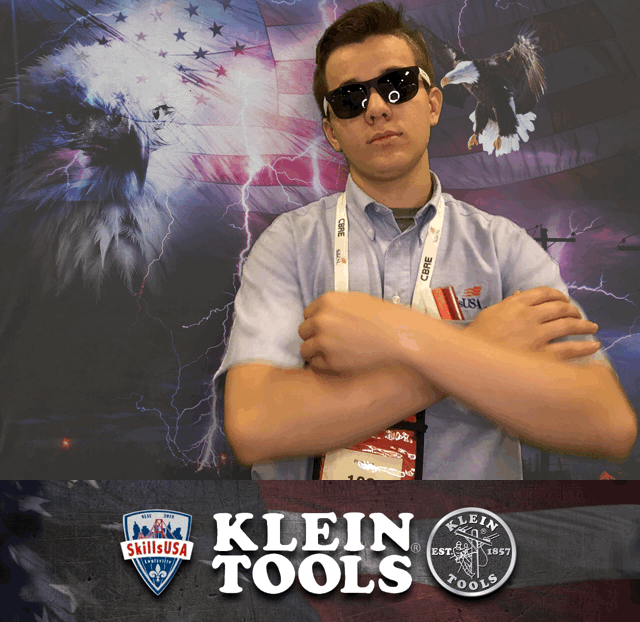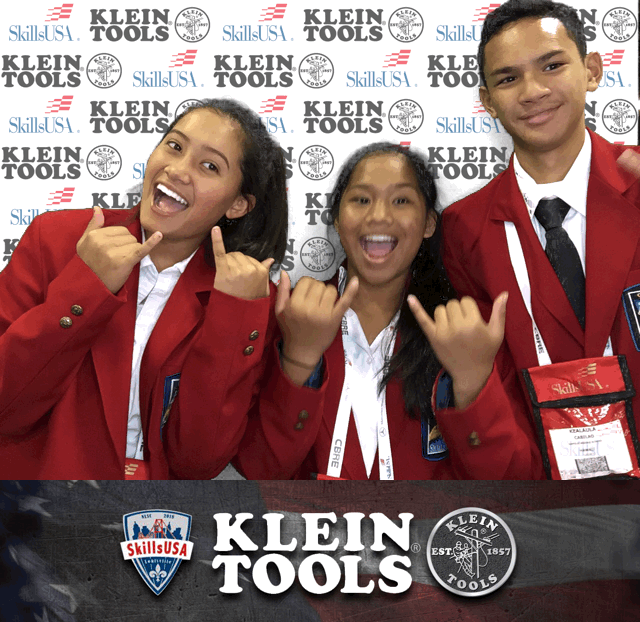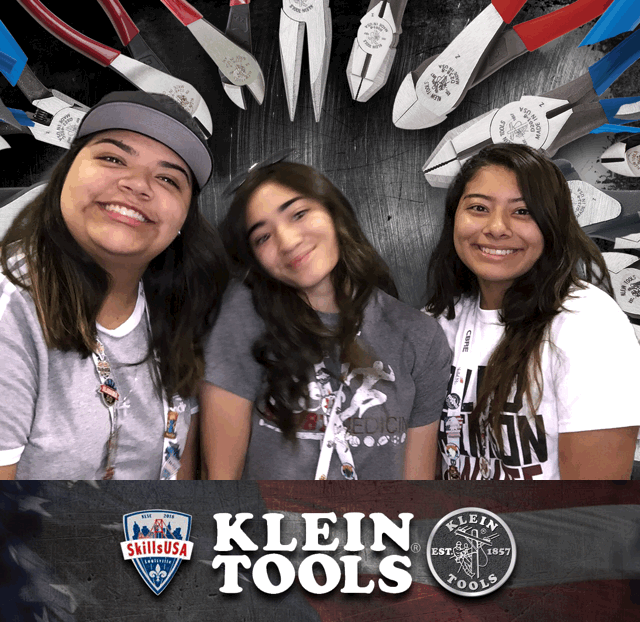 We had a lot of fun meeting everybody in Louisville - stay tuned for
more photo-ops at future events and keep showing off your #KleinSkills!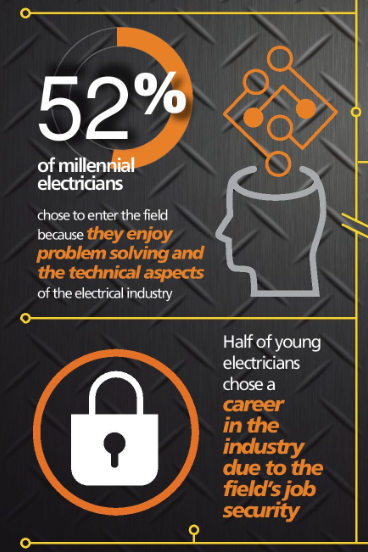 Klein's "State of the Industry" survey results highlight why millennials are choosing to enter the trades. Reasons vary from preferring to work with their hands and enjoying the exciting problem solving and technical learning opportunities of the trades to recognizing the industry's long-term job security. We saw these results come to life at SkillsUSA's NLSC 2018, as students eagerly shared their enthusiasm among their peers.
As more and more experienced electricians and other industry professionals are leaving the field, there is an increased need for hands-on training opportunities. Together, we can continue developing these learning experiences and help bridge the skills gap. That's why SkillsUSA and similar organizations are more important now than ever.
Klein Tools recently launched its Pliers Promies initiative, which supports Project H.O.O.D. in providing students in Chicago's underserved Woodlawn and Englewood neighborhoods with the tools and training needed to get the job done. This partnership, along with Chicago's HVAC Technical Institute, helps equip the community with the resources, skills, and experiences needed to be successful. It is an exciting, crucial time to get involved in your community, as either an individual or a business leader, inspiring individuals to explore their career options and igniting bright futures in the trades.
It was a privilege to be among such great talent at SkillsUSA's NLSC 2018. We look forward to witnessing what the next generation can accomplish as they continue to work hard towards success in their fields.
What inspired you to enter the trades? Share your journey through the industry with us on social media.