#KleinToolsRulesPhilly - Looking Forward to NECA 2018
Posted on:
September 27, 2018
Can you guess where the Klein Tools team is headed?
Where the cheesesteaks sizzle with deliciousness;
Brotherly Love proudly runs deep;
The Eagles win big;
and the Liberty Bell rings with freedom …
Philadelphia!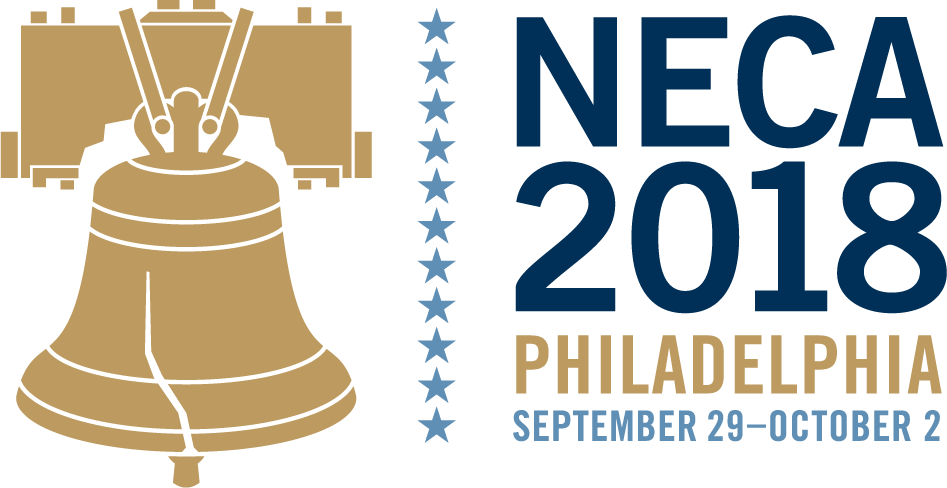 The National Electrical Contractors Association's (NECA) Convention and Tradeshow invites industry leaders and professionals from around the world to learn about the newest innovations and latest jobsite solutions. "The Show for Those Who Power the World" is the number one event within the electrical construction industry, and this year, we're packing our bags and headed to Philly to showcase all things Klein 2018.
Check out this flashback to NECA 2017 in Seattle! The Klein Tools family is just as excited to meet you and show off our latest innovations.
Visit booth #1222 at NECA 2018 for more information.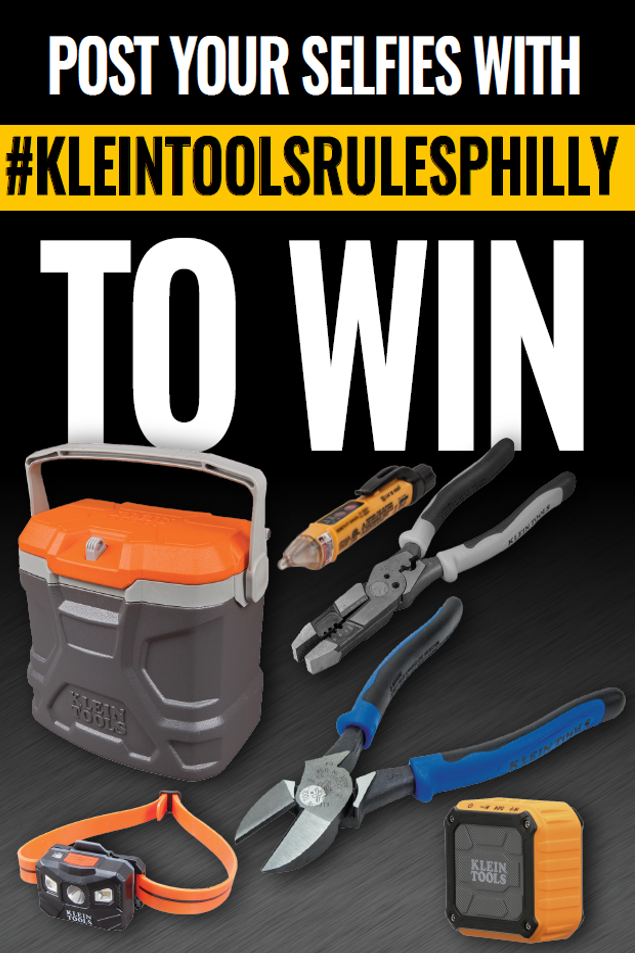 You won't want to miss out on the action. We'll be demonstrating how Klein's newest solutions help get the job done: how the Hybrid Pliers (Cat. No. J215-8CR) effortlessly strip, cut, twist, shear and crimp with just one convenient tool; how the Pass-Thru™ Modular Crimper (VDV226-110) reduces prep work time and eliminates wasted materials when working on voice-data-video installations; how the Electrician's Hybrid Plier Multi-Tool (Cat. No. 44216) combines seven of the most used functions; and how other Klein Tools tool bag essentials help solve every day jobsite challenges.
But that's not all – get ready to strike a pose in Klein's one of a kind photo booth. Don't worry, you won't have to sing, dance or fight like Rocky. Just post your picture-perfect selfies from the show with the hashtag #KleinToolsRulesPhilly for your chance to win a sweet prize pack.
Remember to visit booth #1222 Sept. 30-Oct. 2 to learn more about these #NewKleins, strike a pose for your chance to win free tools and more. See you there!
Whether you've attended NECA in the past or this year will be your first go-around, share what you've enjoyed seeing or are hoping to learn with us on social media.