Klein Tools Celebrates Holiday Safety
Posted on:
December 5, 2017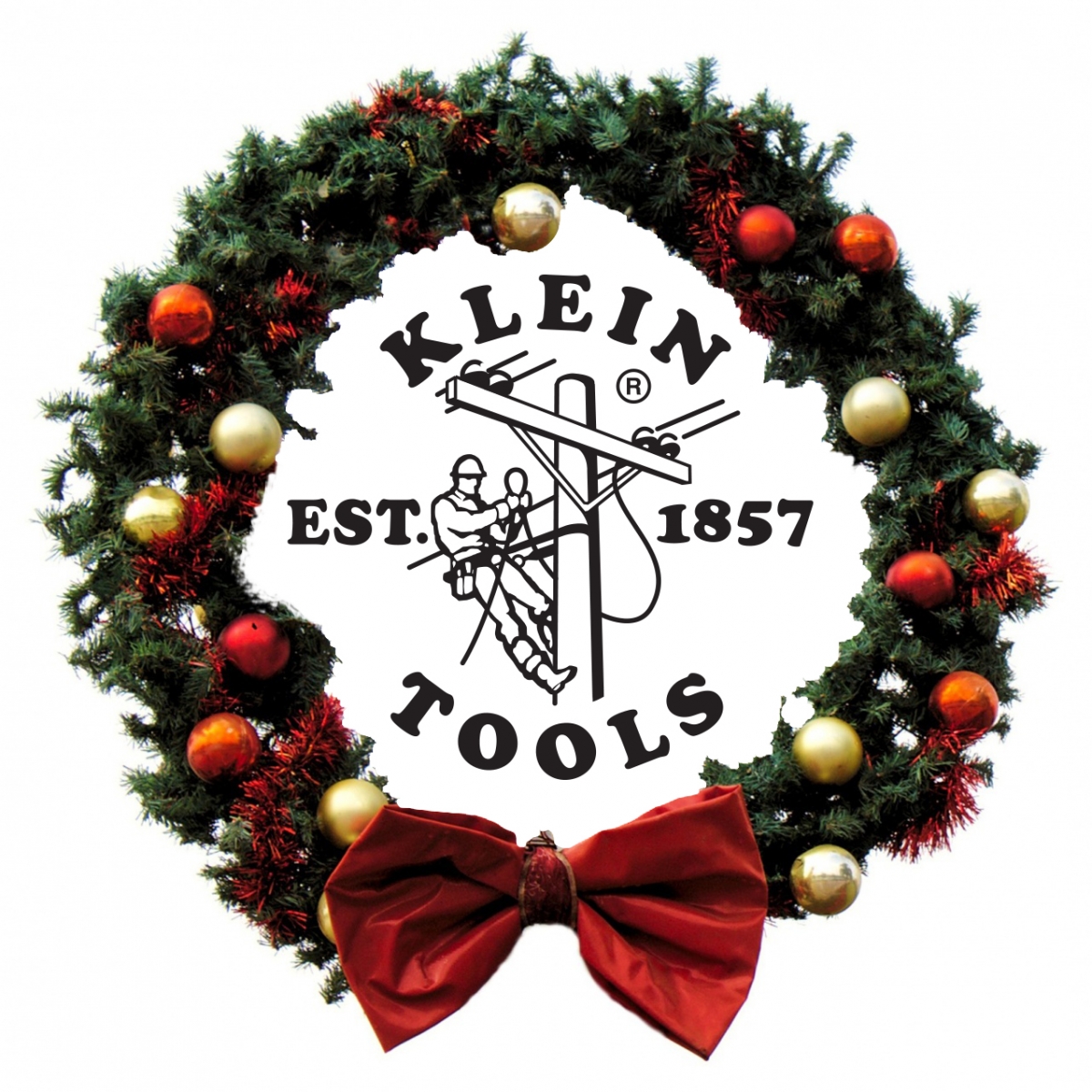 The most wonderful time of the year is here – spending time with friends and family, enjoying favorite recipes, giving and receiving the perfect gifts, admiring all kinds of holiday decorations and playing out in the snow. The exciting hustle and bustle of the holidays can be chaotic around the house, increasing the likelihood of avoidable accidents and injuries.
Klein Tools wants to help you and your family celebrate the holidays safely. So, don't let grandma get run over by a reindeer – just follow these safety tips for a jolly and safe holiday season!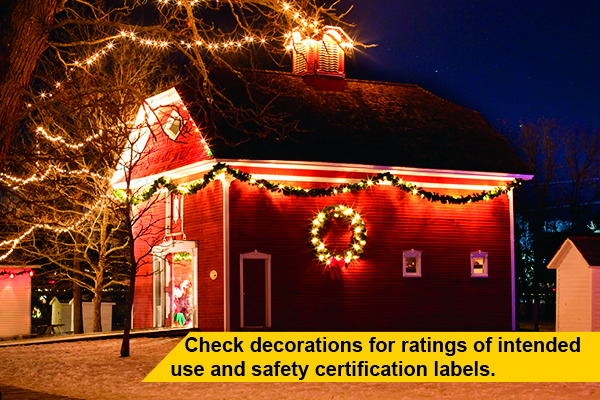 Inspect your lights for damage before use. Watch for cracked/damaged sockets, brittle, loose and bare wires, frayed insulation, corroded metal parts and broken lightbulbs. Test all lights before use and if damaged, replace immediately to avoid fire hazards.
Check decorations for ratings of intended use and safety certification labels. Before purchasing, think about where you will be decorating, indoor or outdoor, and make sure your decorations are suitable and meet or exceed your power needs. Options bearing labels from independent testing laboratories, such as Underwriters Laboratories (UL), Canadian Standards Association (CSA) or Intertek (ETL), have been tested for safety and are less hazardous.
Do not overload outlets or extension cords. More than 60 percent of those who decorate their homes for the holiday use at least one extension cord (ESFI). Understand that extension cords should be used as a temporary solution, not as a long-term circuit, and should never be connected together.
Follow manufacturer's guidelines for stringing lights. Generally, do not connect more than three strings of incandescent lights together. Don't force a connection – if plugs don't fit together, they were not designed to work together.
Decorate with your family and your home in mind. Plan displays by determining how many outlets are available and where they are located. Consider high traffic areas in your home, and prevent trips and falls by keeping cords along walls and out of doorways. Remember that mistletoe, poinsettia and holly berries are toxic and bite-sized ornaments should be kept out of reach from children and pets.
Keep your Christmas tree fresh and stable. Water live trees daily, and trim the stem two inches diagonally for further freshness with increased absorption. Keep the tree's base stable to avoid creating disasters with tipping and toppling. Discard your tree when it becomes too dry and begins losing needles.
Protect indoor and outdoor decorations from damage. Damaging wires is dangerous and creates fire and electrical hazards. Avoid pinching lights behind furniture, placing them under rugs, forcing into small spaces and hanging with nails or staples. Outdoor cords and decorations should be protected from the elements as much as possible.
Turn off all decorations when leaving the house or going to bed. Half of all home fire deaths occur between 11 p.m. and 7 a.m. (NFPA). Use a timer to save energy and reduce the risk of fire.
Use battery-operated candles. On average, 25 home candle fires are reported each day, with the top three days for candle fires on New Year's Day, Christmas and New Year's Eve (NFPA).
Use caution when decorating near powerlines. Keep yourself and your equipment at least 10 feet away and do not decorate an outdoor tree that comes into contact with a powerline.
Keep decorations at least three feet away from heating equipment and open flames. Nearly half (49 percent) of all home heating fires occurred in December, January and February (NFPA).
Exercise general fire safety all year round. Test smoke and carbon monoxide alarms at least once a month (USFA). Have a fire extinguisher on hand in case of an emergency, and never use water to put out an electrical fire. Clean your fireplace and chimney to keep your home safe, increase heating efficiency and welcome Santa Claus to town.
This year, we're decking the halls with boughs of safety, and we hope you will too!