Klein Snapshot: December 11
Posted on:
December 9, 2020
Every month in 2020, we'll be brining you a Klein Timeline Snapshot: a look back in time at a specific year, looking at what the world was like in said year, and what was happening with Klein Tools.
This month's year: 1933
-Women's cotton blouse: $0.39
-California oranges: $0.21 per dozen
-Pontiac Straight Eight: $585.00
What was happening in the world: December of 1933 was a big month for the United States, as the Congress passed the 21st Amendment to the U.S. Constitution, repealing the 18th Amendment and ending Prohibition. Congress ratified the 18th Amendment in 1919, which established the prohibition of alcohol in the United States, meaning that there was a nationwide ban on producing, importing, transporting and selling alcohol. This was the product of a decades-long push by the temperance movement, which tried to convince Americans that banning alcohol would help resolve poverty and other issues plaguing society. This ban lasted all the way until the end of 1933, when the 21st Amendment was passed. The 18th Amendment is the only amendment in history to be repealed.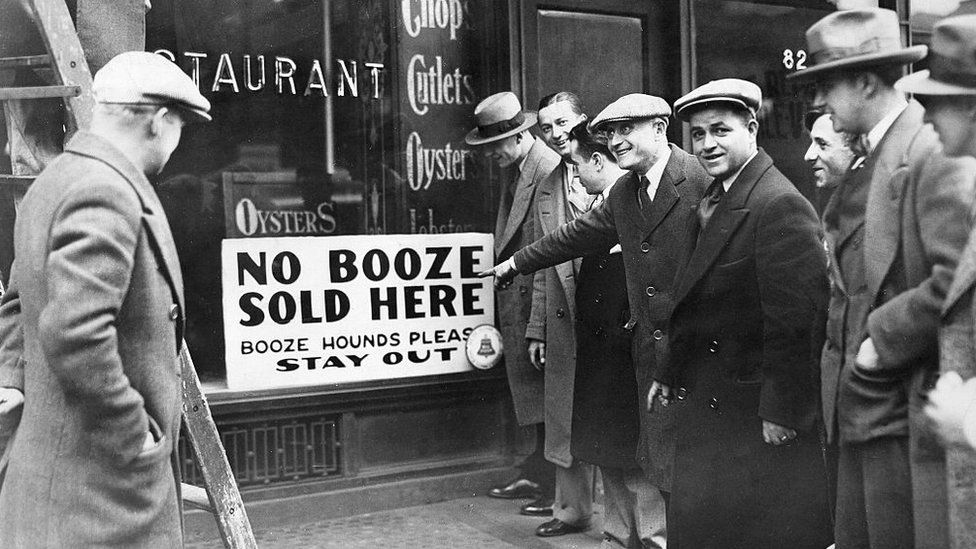 What was happening with Klein Tools: Like every business during the 1930s, the Great Depression took a huge toll on Klein Tools. The first part of the decade was a challenge, as unemployment across the country was rapidly rising, and sales across numerous industries were plummeting. 1933, however, did see some positive moments for Klein Tools. That year, the company introduced Klein-Kord, a red fabric at the center of the lineman's safety strap that alerted workers when the product was wearing through. This was an innovation that distinguished Klein from competitors, providing the lineman's essential tool with an upgrade in both quality and safety.
Additionally, 1933 is when the leaders of Klein Tools found out that a pair of Klein pliers had been a witness to history. A litter arrived in Chicago, saying that a pair of Klein's longnose pliers had been on board and utilized during the first-ever flight over the South Pole in 1929.