Electric Forest Illuminates Nature's Beauty
Posted on:
October 12, 2017
While welcoming over 50,000 unique people, Electric Forest provides an intimate community for visitors to embrace the surrounding natural environment, rock out to their favorite musicians and build lasting friendships. The forest, which is intensified by imaginative lighting and various entertainers, radiates with passion from both attendees and tradespeople alike.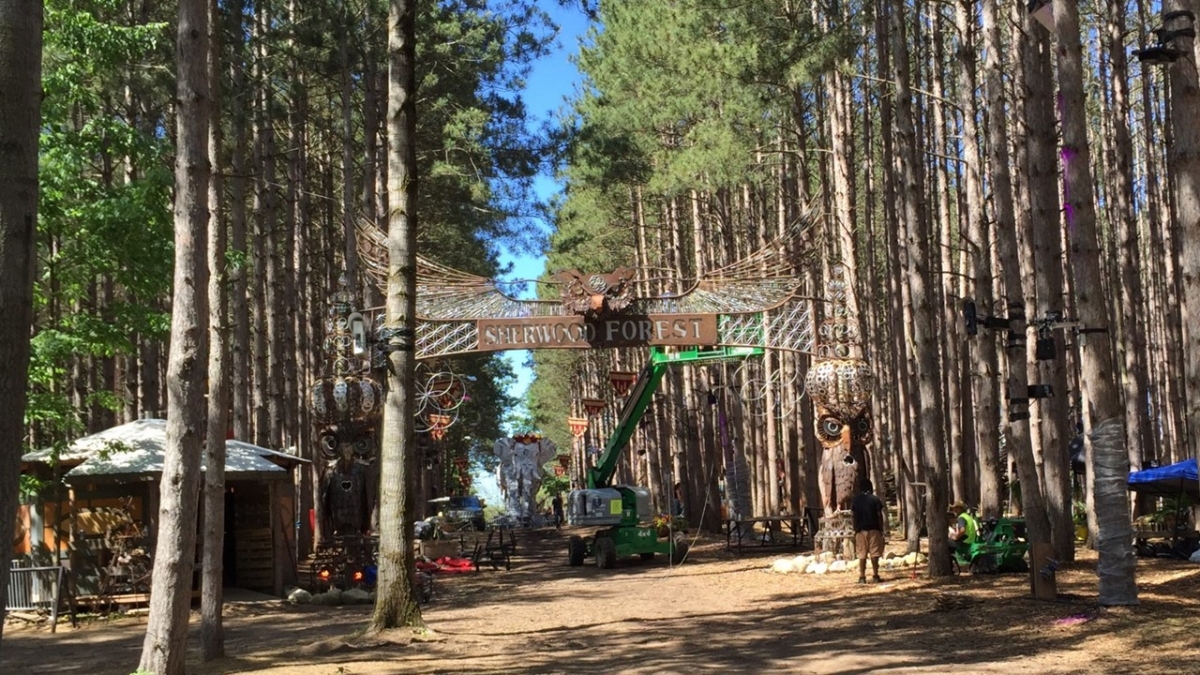 Planting the Seeds
With trees now standing up to 70 feet tall, it's hard to imagine that the home of Electric Forest once stood as an area devastated by harvesting. In 1955, a small group of people planted the seeds of Sherwood Forest at the Double JJ Resort in Rothbury, Michigan.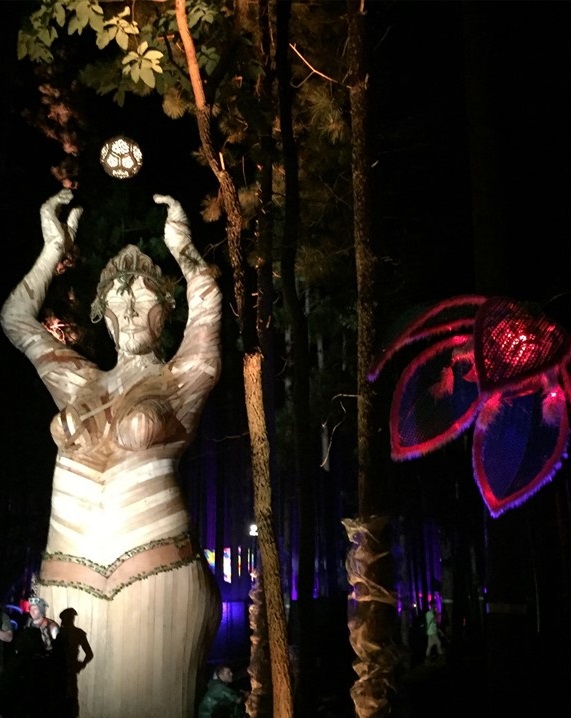 Among the group, was Wally Wojack, who lived and worked at the ranch for over 65 years. With his young spirit, Wojack was heavily involved in the festival's start-up in 2008 and was often recognized on his ATV, greeting and thanking visitors on the campgrounds.
Branching Out
In 2017, Electric Forest announced that it would expand to two full weekends of festivities, allowing the event to continue growing without losing its intimacy.
Each year a new facade is designed, bringing together a dedicated team, including electricians, carpenters and certified journeymen. In preparing the event space in advance and working on the fly with repairs, the team of over 1,500 crewmembers relies on Klein Tools to enhance an already beautiful environment and entertain a variety of visitors.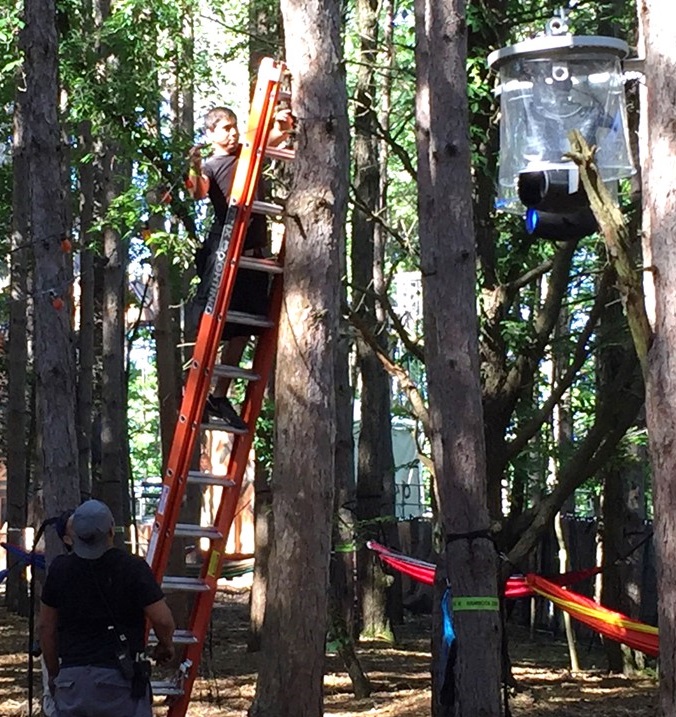 "Electricians here are from the very beginning to the very last minute," says Beau Beckley, build manager. "In the live event space, things are always going to go wrong, there's so much that is out of our control with weather, and you name it. It always comes down to human beings getting it done."
While the event space is temporary, fixtures are set-up as permanently as possible to heighten intensity. Unique installations throughout the forest range from disco balls, moving lights and 35 different types of crafted lanterns to lighting that winds up tree trunks and shines down from the treetops.
All of this requires a lot of power and over 6000 feet of wiring through the forest.
"My power manager knows where all 360 power drops are in the forest – every single one of them. If something goes out at 10 o'clock on a Friday night, we hear about it, and at 10:05 it's repaired. We know right where it's at," says Patrick Balducci, forest art ops manager. "All of that requires an understanding of where it's at and the right tools to go in and do the repair rapidly."
An attendee might not notice that a single light went out, but the electricians on the job get it done without skipping a beat.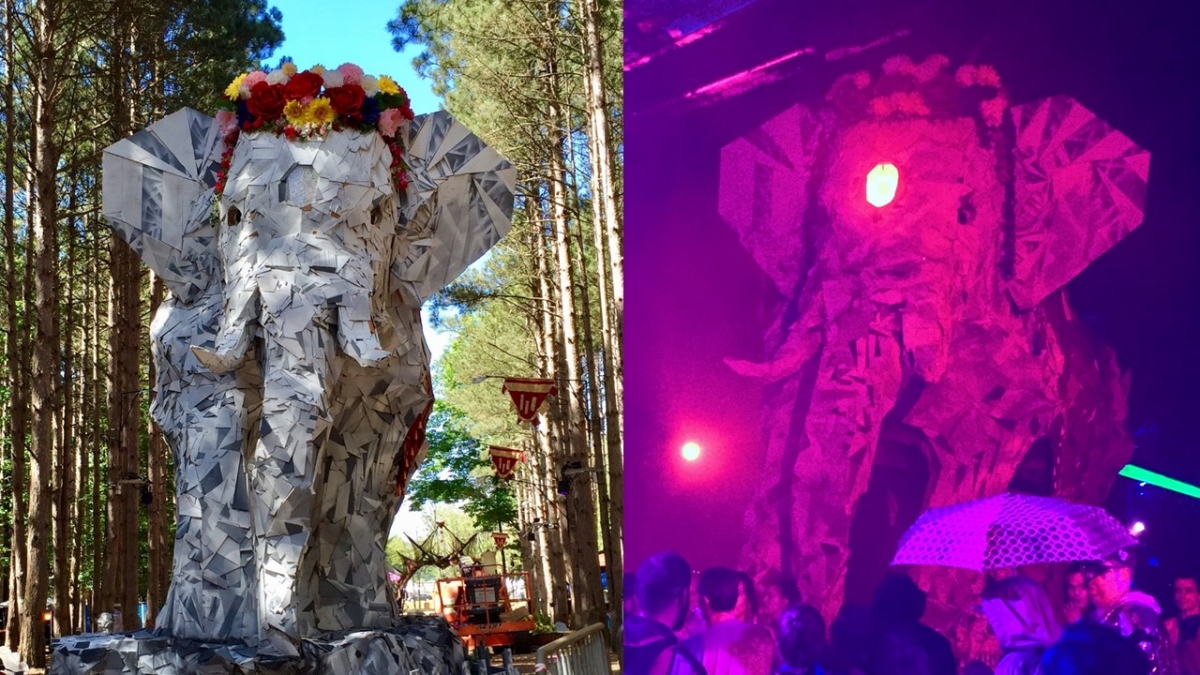 Electric Forest was another stop on our trip around the country to showcase the always impressive – and sometimes unusual – work that Klein-equipped professionals accomplish to forge new communities.