Cruise through the Holidays at the Speedway
Posted on:
December 27, 2017 11:26 am CST
The Charlotte Motor Speedway has set the standard for motorsports entertainment for more than 50 years, earning its title of "The Greatest Place to See the Race" among motorsports fans. Earlier this year, we looked at how Klein-equipped professionals Gear Up for Race Nights under the Lights to maintain and improve the 2,200-acre superspeedway. During the holiday season, however, those same professionals transform the massive location to a spectacular Christmas-themed experience.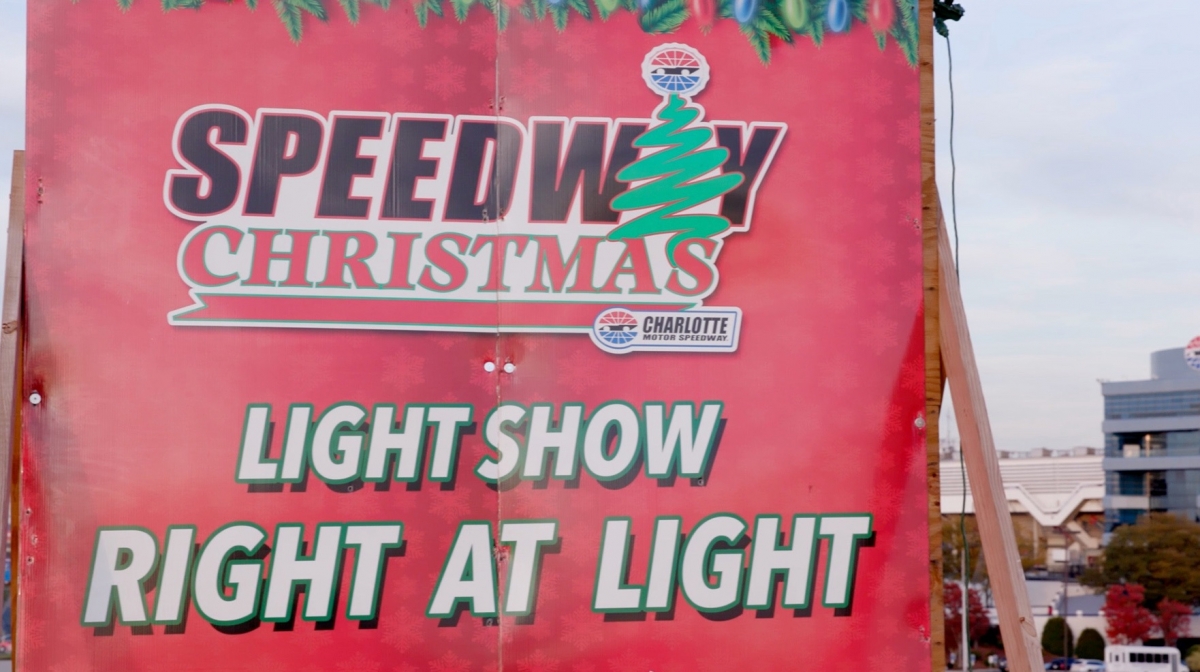 For eight years running, Santa has called in his hard-working elves, also known as the 40-person operations team, to create an unforgettable fan experience and spread holiday cheer with the annual Speedway Christmas. With the right tools for the job, professionals provide families with a unique opportunity to create a tradition worth looking forward to each year.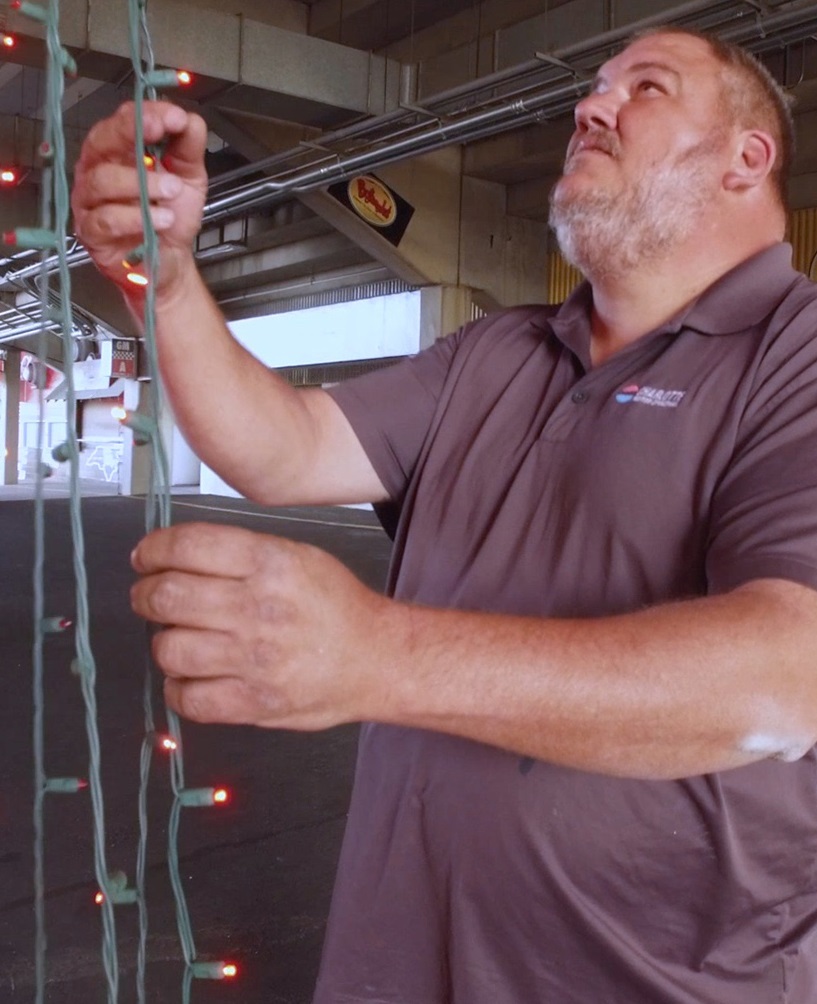 "The tools, the nut drivers and the screwdrivers and things that we use are very important," says Marvin Hudson, facilities manager. "We do carry the Klein tools. We use them all. I have them all in my bag."
Klein-equipped professionals begin preparing for the event in October, running wire, stringing lights and testing equipment. Within three to four weeks, the speedway is transformed into a winter wonderland. Every weekend, up to 1,700 cars cruise through the light show, but it isn't just a sight to see – this holiday extravaganza also is synced to music with moving illuminations incorporated into the displays.
Speedway Christmas features more than 3 million lights and decorations. Throughout the must-see, 3.75-mile course, which includes the oval, the infield and the concourse, is an unforgettable showcase of mesmerizing tunnel lights, various entertaining displays, larger than life trees and much more.
Spirits are high as families celebrate the most wonderful time of the year – together. In addition to driving through the twinkling lights, families can enjoy taking pictures with Santa in the Christmas Village, visiting the petting zoo or the Bethlehem Village and watching a holiday classic at the Christmas Drive-in theatre.
"That's what makes it worth doing," says Chris Helms, electrician at Charlotte Motor Speedway. "Seeing the kids' smiles, the families spending time together having a good time, the expression on the kids' faces when they see the lights dance to the music or the displays move. That makes it worthwhile."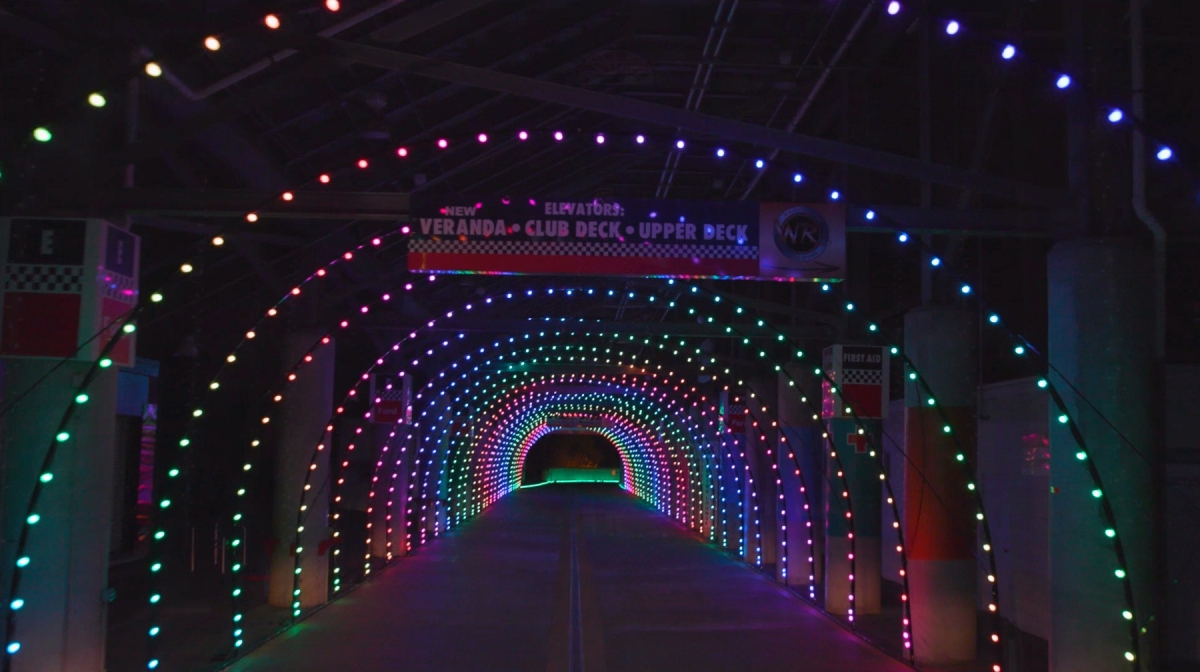 Our return visit to the Charlotte Motor Speedway was the last stop on our trip around the country to showcase the always impressive – and sometimes unusual – work that Klein-equipped professionals do to make iconic American celebrations possible.